Greetings from the President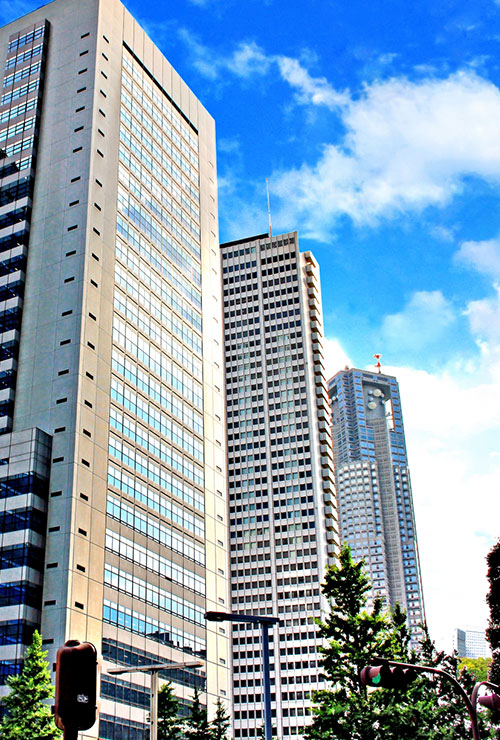 The current marvelous progress of Japanese is the heritage of our predecessors, who have continued hard effort after the war.
Our predecessors, who have restored Japan to the current state from the ruin after the war, must have believed the "big dream and hope" to the future.
There are tragic incidents and accidents beyond our traditional imagination, such as terrorist attacks and foul crimes, making us recognize the disorder of the society.
I think that it is at least partly because the mutual trust among people has become lower.
Keeping appreciation to "Clients" in mind, we make much of the management identifying the continuous supply of "Safety and Security" as our mission, and simultaneously making employees happy.
Additionally, we train human resources which constitute the "core" of the company to succeed the organization which can contribute to the future of Japan.
Kokudo Service Co., Ltd.
Katsuyuki Nakayama, Chief Executive Officer
Corporate Philosophy of Kokudo Service
We are endeavoring everyday based on the following philosophy:
Supplying


safety

and

security

Contribution

to


the local community

Pursuit of

happiness


for both

clients

and

employees

Creation

of

the future
Company Data
Corporate Name
Kokudo Service, Co. Ltd.,
Representative Director
Katsuyuki Nakayama
Location
6rd floor, Marushin Bldg., 4-4-1 Higashi Nakano, Nakano, Tokyo, 164-0003
TEL:

03-3361-4876

/ FAX: 03-3368-2350
Establishment
April, 1991
Capital
10 million yen
Qualification
No. 30001525, Tokyo Public Safety Commission
Main Business
1)Facility Guard Operation
2)Traffic Guiding and Guarding Operation
3)Guarding Crowds Operation
4)Personal Protection Operation
5)Protection and Guarding Operation
6)Building Management and Cleaning Operation
Major Clients (no particular order)
Lic Co. Ltd. / Kando Co. Ltd. / Grove Design Corporation / Assist Kankyo Co. Ltd. / Haseko Corporation / Haseko Reform Inc. / Sumitomo Mitsui Construction Co. Ltd. / Nippon Comsys Corporation / Mitsuihome Engineering Co., Ltd. / Serio Co. Ltd. / Isetan Mitsukoshi Property Design Ltd., and many more
Liability Insurance
If an accident etc. occurs for the cause attributable to us while a personnel is performing the duty of guards based on the contract, we can compensate for the damage by the "guarding reparations insurance." Additionally, we are subscribing to the "Occupational Accident Compensation Insurance." (as a superimposed plan of the industrial accident)
Base personal compensation: 500 million yen per person
Property damage liability insurace: 500 million yen per accident
Other matters such as infringement of moral rights: 10 million yen per accident
Access
6rd floor, Marushin Bldg., 4-4-1 Higashinakano, Nakano, Tokyo, 164-0003, Japan
Nearest Station: JR Chuo-Soubu Line Higashinakano Station, in 5 minutes' walk
Consultation about Guarding / Contact about recruit

Contact us
For consultation about guarding / requesting quotes, or inquiry about recruiting, please contact the following:
TEL:

03-3361-4876

6rd floor, Marushin Bldg., 4-4-1 Higashi Nakano, Nakano, Tokyo, 164-0003